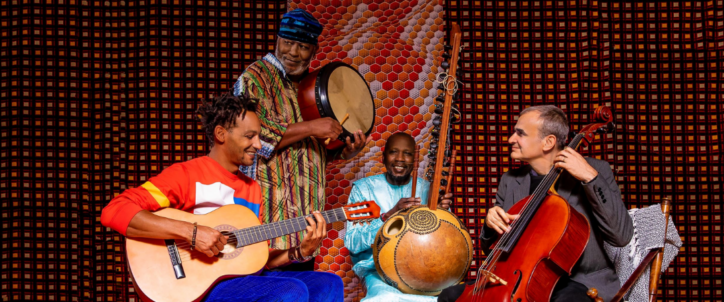 David Walters | New album 'Nocturne'!
Accompanied by Vincent Segal (viola), Ballaké Sissoko (kora) and Roger Raspail (percussion), David Walters is releasing the follow-up to his Soleil Kréyol album. Titled Nocturne, it's takes you on a journey filled with delicious melancholy.
Origins
The idea of bringing together Vincent Segal, kora player Ballaké Sissoko and Guadalupian percussionist Roger Raspail had been on David Walters' mind for some time. During a conversation with Segal, his mentor, he admitted that he dreamed of making an album with him, something spontaneous and not over-produced, that would also involve Ballaké Sissoko. Segal was immediately on board, and suggested bringing Roger Raspail on board. A few phone calls later, the recording session was arranged.
For Walters, the pressure was on – he had music to write, which he did for ten days in a cabin by the sea, inspired by the dance of the waves and immensity of the ocean. In he songs he pays homage to Manu Dibango on 'Papa Kossa', quotes Fela Kuti ("music is a weapon") on 'Liberté' and writes about his boat, which he rents every summer, on 'Carioca'.
Roger Raspail listened to some of the tracks ahead of the three-day recording session, while Sissoko preferred to approach them blind. Segal's rule for recording is "no click tracks, no headphones, no electronics." "In an intimate atmosphere, as though we were around a campfire, we were sat next to each other, and felt this incredible harmony," David explains. For Raspail, it's evidence of how complex simple things can be. Everyone plays calmly, attentive to each other. Segal sees it like a jazz session, something unique and unrepeatable.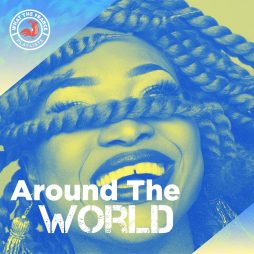 Genres
Around The World
Explore the latest world music hits made in France. Follow us for weekly updates !
Listen now