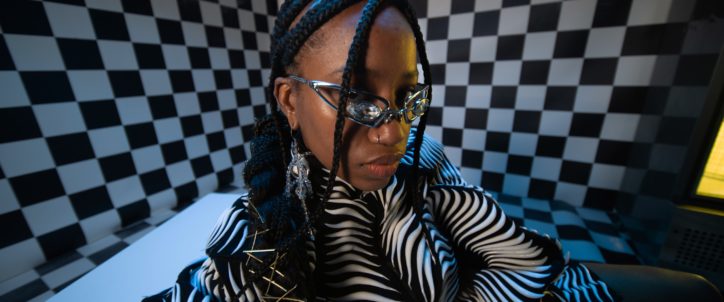 Denai Moore | 'Modern Dread' released in July
Singer Denai Moore has announced the release of new album Modern Dread on 3rd July 2020.
On this third album she exorcises her demons and expresses her fears about the world. It's an audacious blending of the micro and the macro, and marks another bold step in the progress of a consistently surprising artist.
'Cascades' – From optimism to dread
With her new single 'Cascades', Moore perfectly crystallises her sombre worldview. While she sings as if from the depths of depression, the music moves from optimism to dread and ends with a haunting, slowed down a capella outro. The video is equally nightmarish and surreal, fantastical and bizarre, with Moore looking for and eventually finding a way out of a dystopian labyrinth. Modern Dread is a journey of self-discovery for a fascinating artist.
Modern Dread – Third album
Modern Dread is the follow-up to the acclaimed We Used to Bloom (2017) but is also a huge leap forward for the artist, a unique mix of stunning rhythms and introspective, sometimes poignant, writing.