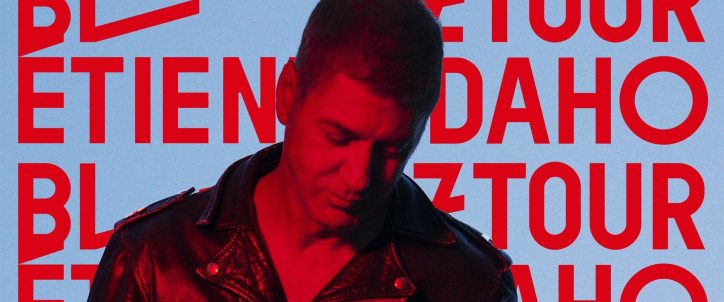 (Competition over) Etienne Daho | Win tickets for his concert in Berlin
Etienne Daho will be performing on the 21st of January 2019 at Festsaal Kreuzberg, Berlin (Germany). Win 5 x 2 tickets for the show with What the France. 
Etienne Daho is an icon of the French pop scene. His songs gather up a wide audience, yet keeping an emphasis to the aesthetic and never falling into the mainstream track. With an extensive career, he keeps on being an eternal Dandy wandering between Pop culture and Avantgarde. He has shaped the French pop music genre through the years.
His elegant look is a tribute to his influences – Velvet Undergroud, Syd Barrett and the 80's French Pop aesthetic, as well as a lovemark to his city-of-choice London. Etienne Daho has always been musically influenced by London.
His debut album Mythomane came out in 1981 and was just the beginning of a commercial success – 15 years later, the album is still Gold-certified. His second album La notte, la notte had been released in 1984. Two electro-pop single came out of it: 'Sortir ce soir' and 'Week-end à Rome', which was Daho's breakthrough. His third album Pop Satori (1986) brought him to London to collaborate with William Orbit's band Torch Song. At that time, Daho became one of the most famous French popstar. The press dubbed this period as the "Dahomania". In 2002, he was decorated with the Ordre national du Mérite – a national-wise Medal of Order recognizing his talent. His album Les chansons de l'innocence retrouvée came out in 2013 and became a critical and commercial success. The album featured collaborations with no less than Nile Rodgers, Dominique A und Debby Harry from Blondie – to name a few.
His Berlin concert at Festsaal Kreuzberg is presented by Deutsch-Französischen Jugendwerk (DFJW)
Enter the competition and try your luck winning free tickets to Etienne Daho's show in Berlin.
Each winner gets 2 tickets for the show – transportation & accommodation to Berlin are not supported by the Organizer.
By entering this competition, you agree to receive our monthly newsletter, which you can unsubscribe whenever you want. 
Please select a valid form