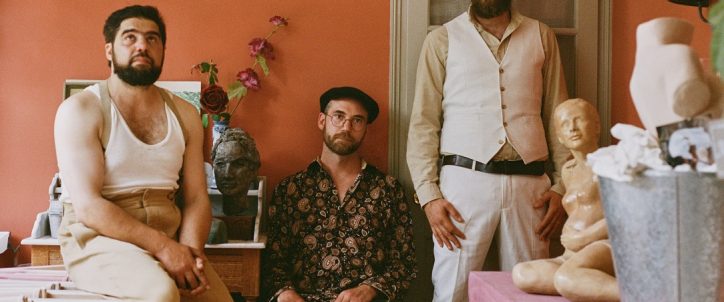 Gunwood | New album
French trio Gunwood, led by Gunnar Ellwanger, are back with much-anticipated new album Dream Boat Jane, on the Zamora Label. The new opus is in the blues-folk vein that made their name in 2017 and which their fans heard for the first time on debut album Traveling Soul.
Gunnar Ellwanger's influences are connected to his biography: born in the UK, raised in Germany and based in France since he was a teenager, he marries American folk with country and Irish music. Also featuring David Jerry Lacombe (drums) and Jeff Petro (bass and backing vocals), Gunwood bring together the spirit of Mississippi, the aggression of Rage Against The Machine and the musical heritage of Ireland.
The title track of the album, accompanied by a delicately psychedelic video that has been clearly inspired by the Mad Hatter's tea party in Alice's Adventures In Wonderland, underlines the absurdity of the reality that surrounds us and the collective desire for escape.
"Dream Boat Jane is my own personal lifeboat, which provided reassurance after a long period of being grounded. Conceptually, it's this album which allowed us to pull together as a group during the Covid pandemic," Ellwanger explains. "All the songs on Dream Boat Jane saw the light during the year and a half that we were in lockdown. They were out means of remaining immersed in an imaginative bubble that was perfect for escaping all the bad news," he adds.