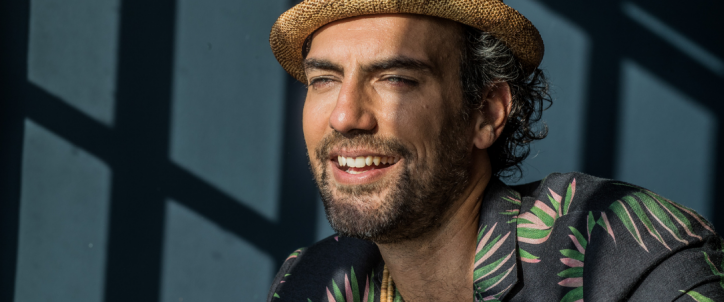 João Selva | New Album 'Navegar'
The second solo album from João Selva, Navegar, out now, is a real love letter to creole culture and Tropicalism.

Navegar is bursting at the seams with sounds drawn from funk, jazz and disco and is delivered in the form of a wild travel journal, with Selva meeting artists like Flavia Coelho and multi-instrumentalist Bruno Patchworks (The Dynamics, David Walters) along the way, and navigating freely with them on the black Atlantic.
A journey around the world
The son of a pastor from Ipanema, João loves the pop music of his own country and fused the ecstasy of Brazilian rhythms with jazz, disco and funk on his 2017 album Natureza. His second album, the aptly titled Navegar, is a voyage towards the sun, following the mysterious routes of the black Atlantic. On his travels, he visits the Caribbean, Cape Verde and Angola, on the trail of the irresistible rhythms of forró, compas, funaná and semba and discovering the cultural links between them.
Hope and optimism
The words carry a message of resilience and tolerance in the face of a disastrous sociopolitical situation in Brazil. Songs like 'Tudo Vai Dar Pé' and 'Camará' are odes to the belief that better times will come. But many of the songs are also about love, whether it its physical form (as on 'Devagar' and 'Meu Mondo') or as a universal feeling, such as on 'Meu Mano' with guest vocalist Flavia Coelho. The words remain poetic and keep their naif quality on 'Se Você' and are anchored in the magical realism of the great South American writers.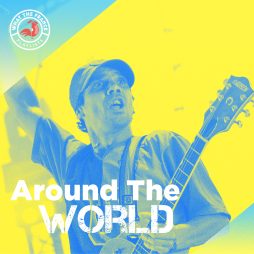 Genres
Around The World
Explore the latest world music hits made in France. Follow us for weekly updates !
Listen now