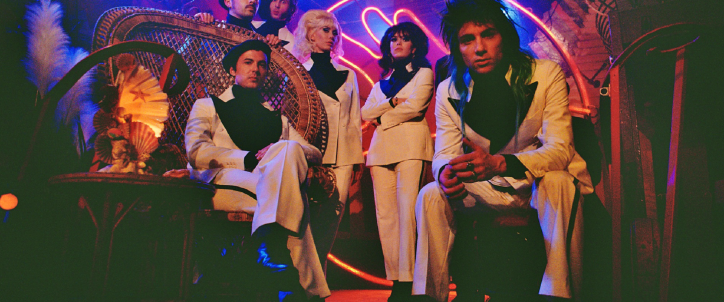 La Femme | Featured artist for May
After a delay due to the pandemic, La Femme have finally released their third album Paradigmes.
Paradigmes is a leap into the future for the group led by Sacha Got and Marlon Magnée, and sees them expanding their electro-pop sound by experimenting with new instruments and genres, all shot through with psychedelia.
La Femme have always been adept at assimilating various styles. Their first album, 2013's Psycho Tropical Berlin, drew on kosmische, surf-rock and cold wave while its successor, Mystère (2016), mixed cosmic disco, Egyptian iconography and 90s hip hop. Paradigmes opens up a new, vibrant dimension in their sound.
Paradigmes
Sacha Got explains that "Paradigmes is a mix of all the music we like and that we like to write. There is jazz inspired by New Orleans on the 30s, rock and psychedelia from the 60s, country and Turkish music from the 70s, breaks from the 90s, reggae, opera…"
He also told us that the experience of touring Mystère changed them profoundly. "The recording of Paradigmes is the fruit of several years we've spent travelling to different parts of the world. We rented houses in California, Spain and France, while working side by side in studios in Paris, Normandy and Biarritz."
The videos
The videos accompanying the album were filmed in a cabaret club called Paradigmes, a magnificent homage to the burlesque aesthetic which suits La Femme's style to a tee.
'Nouvelle-Orléans'
"Why so much pain? And why so much hatred?"
'Disconnexion'
A satirical and amusing ode to philosopher Michel Foucault.
'Cool Colorado'
A sensual homage to singers of the 60s and 70s.
And to finish in style, here are the Made in France tracks that La Femme have chosen for their What The France playlist!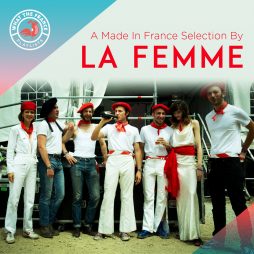 Curators
A Made In France Selection By La Femme
Enjoy a selection of made in France tracks handpicked by La Femme !
Listen now