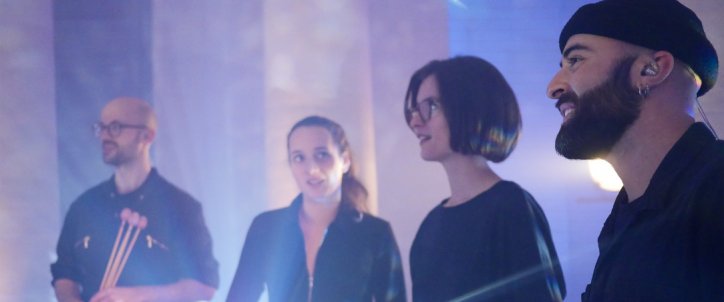 Medium Douce | New EP 'Monochrome'
After the success of their debut EP ATTACCA, already released two years ago, percussive electro group Medium Douce are back with a new release. 
'Monochrome'
On the lead track from their eponymous EP, you can hear the metallic sound of the synths, drums and vibraphone that give the music a cold, techno-like quality. It's a trance that's both gentle and sombre, accentuated by a mastery of polyrhythms.
Medium Douce
Formed by four musicians in 2016, Medium Douce make electronic music using acoustic, percussive instruments allied to machines: marimba, vibraphone, drums and synths are played by Maxime Buffel, Manon Duchemann, Johann Feuerstoss and Justine Feuillette, making something that's danceable and immersive.
It's a sound that has marked them out on various festival stages: Festival Electrochic, House & Peas, Grands Voisins, Beat and Beer, 59 Riv' and Double Neuf Festival. Now they're unveiling Monochrome, an audiacious new EP, with four new tracks which are enriched by remixes and collaborations with similarly minded artists – Saudade, Uppermost and Prox.Bleep.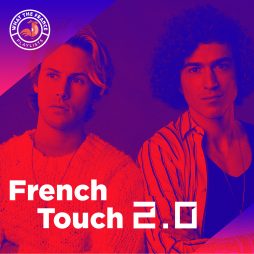 Genres
French Touch 2.0
Get your hands on the latest electronic music hits made in France.
Listen now