Olympe Chabert | A new single addressing the way woman are viewed by society
The new single from Olympe Chabert, 'Vos regards', is a statement of the artist's infuences, from rock to rap. Intentionally very organic and modern, in the treatment of the vocals as well as the overall production, the track explores the way women are seen in society.
23-year-old Olympe Chabert, who came to attention in 2018 thanks to rap collective Columbine, has been fêted for her versions of French rap tracks. She regularly adapts lyrics by Ninho, Orelsan, Lomepal and Vald on YouTube, accompanying herself on guitar. In February 2021, she self-released her first singles 'Trop' and 'Meuf'. In September 2021, she finally signed a deal with Bonne Étoile, part of Universal Music France's Polydor label. More recently, she performed at the Chance Festival in Düsseldorf, and will be at the  Bise Festival in Nantes in January 2023, a festival that What The France is partnering with.
The lyrics to 'Vos regards' analyse why society dictates that women's power lies primarily in their physical beauty, and that their greatest challenge is to appeal to men. "It's also admitting that we use it to survive and to have a bit of power. But the real strength would be to free ourselves from it."
Listen to Olympe Chabert in our exclusive playlist presenting the line-up of the Bise Festival!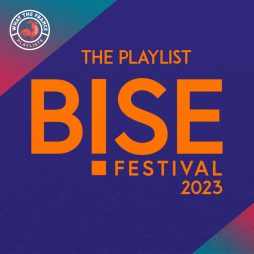 Events
BISE Festival 2023
A selection of songs from the artists that will be performing at the BISE FESTIVAL
Listen now