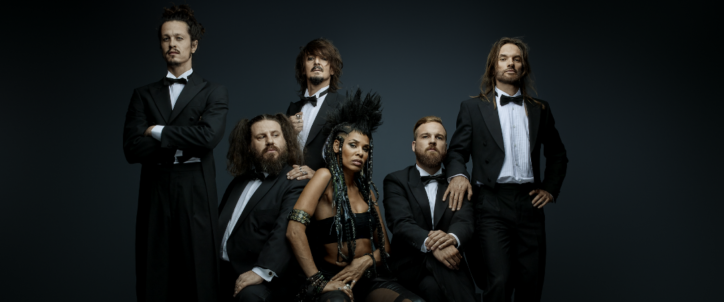 Shaka Ponk | 'Apelogies'
With the release of Apelogies, Shaka Ponk are celebrating 15 years as a band. The 44 (!) tracks on the album sum up what makes them one of the biggest French rock bands.
15 years of Shaka Ponk are rounded up, polished and divided into themes on this 'Best Of' album. It includes an anthology of their best tracks (The Greatest Tits), live tracks (The Dirty Bits) and a live performance on French TV ('The Live Gospel WTF'), as well as new tracks like 'Pure 90', featuring Cypress Hill's Sen Dog.
In spite of their huge success, one thing Shaka Ponk have never compromised on is the search for meaning. This is clear in their climate activism as part of the The Freaks, while 'Killing Hallelujah' is an expression of the veganism of some of the band members, and 'Pure 90' goes on the offensive to take on the banality of the music that dominates radio. Les Apelogies is anything but a full stop. It's the group taking a breather and a moment to look back at their achievements. A pause before well-meaning hostilities are resumed and they set out again to conquer new territories.