Shygirl | 'Nike' COLORS session and an album on the way
As London-based artist – signed to French label Because Music – Shygirl, prepares to release her first album, it's in Berlin that she chose to unveil her new single 'Nike' with an exclusive performance for the famed COLORS channel. With her inimitable attitude, she sings the iconic slogan "Just do it", an obvious reference to the brand with the swoosh logo.
In fact, 'Nike' is about flirting with a sexy guy in New York, and instead of her usual rapid and disruptive hyperpop rhythms, this time the British artist has favoured a refined hip-hop sound straight from Harlem, produced by Mura Masa and Oscar Sheller.
Debut album 'Nymph'
With the EPs Cruel Practice (2018) and Alias (2020), the artist whose real name is Blane Muise had already seduced pop and electronic scenes around the world thanks to her lascivious elegance and catchy hooks. She has since been considered the queen of cool and the new figurehead of hyperpop. Her debut album is due for release on 30th September, and sits at the crossroads between British rave culture, mainstream pop, post-genre fluidity and postmodern anarchy, Shygirl encapsulates the spirit of her generation.
Across 12 tracks, Shygirl attains a new level of intimacy and emotional depth thanks to the use of experimental vocal sounds and deconstructed dance melodies. The songs cover relationships, sexual desire, thwarted romanticism, all drawn from the life of a women seen as being too much to handle. The lyrics paint the picture of an artist who is at once the centre of attention and in the margins.
From the underground to cover star
In January, Shygirl collaborated with FKA Twigs on the track Papi Bones. Previous releases were 'BDE' with Slowthai and the Alias EP, which she also brought to life as a filmed, live performance for her video project BLU. She has also been the face of Burberry's AW21 campaign, featured in the Forbes '30 Under 30′ list and made the covers of numerous international magazines.
With Mura Masa she also remixed Lady Gaga and Blackpink's 'Sour Candy' and appeared at festivals including Primavera, We Love Green and Glastonbury in 2022. From her native city of London, the new Queen of Cool has made a name for herself in the pop and electronic worlds thanks to her striking performances and uncompromising attitude.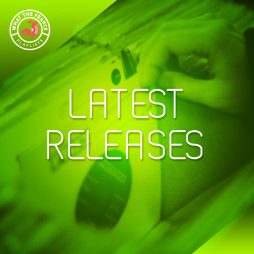 Charts & News
Latest Releases
Here you can find all the latest music releases made in France.
Listen now
Shygirl will be touring Europe and the US until the end of December