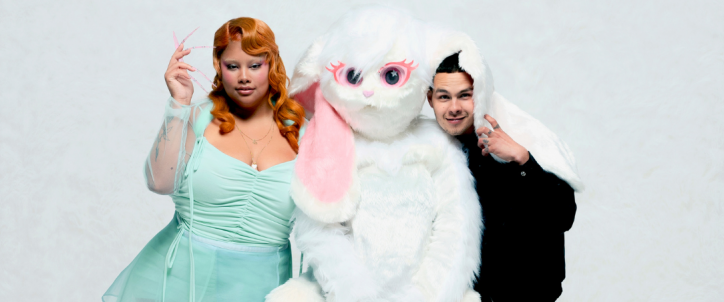 Shygirl | Short film 'BLU' and new single 'BDE'
London-based singer and rapper Shygirl, signed to French label Because Music, has unveiled the video for her single 'BDE', which sees her teaming up with rapper slowthai and which she directed herself. A few weeks ago, she presented the song for the first time in her performance film BLU. 
A live performance in the form of a short film
BLU is a live staging of her EP ALIAS (released in October 2020), in the form of a short film which Shygirl also directed. In the 15-minute film Shygirl performs the singles 'Freak', 'Slime' et 'Siren' as well as new track 'BDE' with slowthai. The styling is courtesy of fashion brand Burberry, which chose Shygirl as the face of their autumn-winter 2021 campaign.
Remixes from SOPHIE, Arca, Boys Noize and more
'BDE' is the first new single from the artist since the acclaimed ALIAS EP. The EP, and the remixes that followed, demonstrated Shygirl's eclecticism in her choice of producers like LSDXOXO, Basement Jaxx, Boys Noize and Arca, as well as the much-missed SOPHIE.
Since its release, Shygirl has been included in the prestigious Forbes '30 Under 30′ list, as well as appearing on the covers of numerous international magazines. All the dates on her tour, which begins on the 15th October, are already sold out, demonstrating the degree to which she is an artist of the moment.