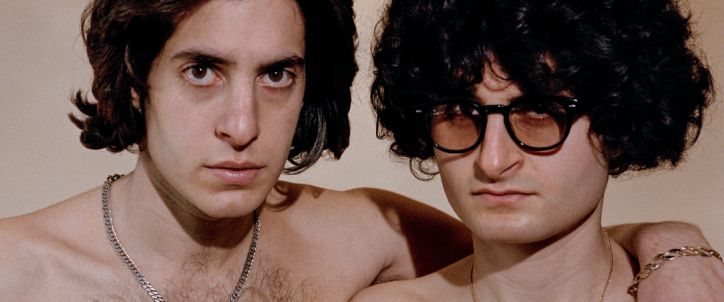 Sons Of Raphael | 'Full Throated Messianic Homage'
The first album from fraternal duo Sons of Raphael, Full Throated Messianic Homage, out on 21st May, is a hymn to life, death, love and resurrection!
Two brothers become one through music
The story of Sons Of Raphael begins 20 years ago, when Ronnel Raphaël first came in to the world, an eccentric poet with a furrowed brow, a doomed romantic and troublemaker, a heretic and a believer. For as long as he can remember, Ronnel has had music in mind. But it's only when he obtained a tape recorder and a cheap drum machine from a teacher at his boarding school who was taking retirement that he started to be able to externalise some of his ideas.
"All my life, I'd been looking for people who shared the same ideas, without any success. I tried a bit of brainwashing to make people like the same music as me, but it didn't work," Ronnel remembers. "Then it dawned on me: my brother is the only person who understands me. And I'm the only person who understands him. We're exactly the same."
And so Loral Raphael entered the picture, a born conman with a penchant for games and guessing the email addresses of everyone they wanted to work with. "If you go through an agent, the agent wants money. Fuck the agent."
The West London duo, signed to French label Because Music, have planted their flag with their first full-length statement: Full Throated Messianic Homage. This album, which was seven years in the making. Sons Of Raphael are here to share their vision, which takes in all the beauty and horror of the human condition. Get ready.