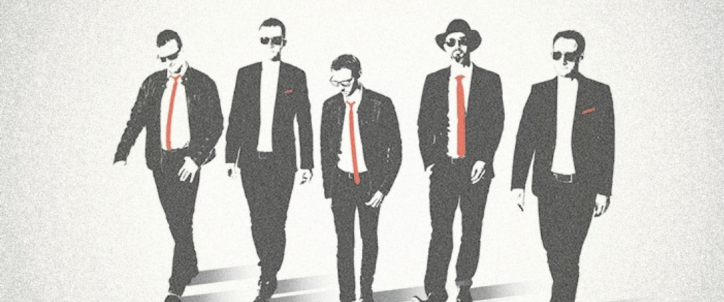 Startijenn | Australian Paker Tour + win double pass
Startijenn, the emblematic trance group from Brittany is touring Australia in March. Win tickets to their Melbourne show!
Born in the heart of traditional music, armed with iconic Breton instruments and a powerful rhythm, their raw and edgy sound hits differently! From the creation of the band at their school desks to the major stages of the festivals they are playing today, Startijenn has carved out a special place in the Folk/World milieu (tours in Europe, Asia and Australia). Drawing from its roots, the band transforms secular music into a modern, innovative and rigorously powerful sound.
TOUR DATES

COBARGO FOLK FESTIVAL on March 3rd, 4th & 5th – Information here
BRUNSWICK BALLROOM | Melbourne on March 7th – Information here
PORT FAIRY FOLK FESTIVAL on March 11th, 12th & 13th – Information here
ABOUT
At once rooted and universal, the band continues to push the boundaries and explore new musical territories, championing their culture on the international stage. Startijenn released their seventh album, Talm ur galon [A heart's beating], in April 2022. The band reveals itself here in a brand new light, in a traditional, rock & folk mix in which Youenn Roue's Breton rap voice now infuses certain tracks.
Talm Ur Galon
Skilfoù An Noz
COMPETITION
Take part for a chance to win a double pass to their Melbourne Show!
Tuesday 7th March 2023 | Brunswick Ballroom
Competition ends 04.03.2022 – 8pm AEST
All the winners have been contacted via email on Sunday 5th March 2023.
Please check your spam folder.
Feel free to contact Alex via email at whatthefrance.australia-ext@cnm.fr if you have any questions.