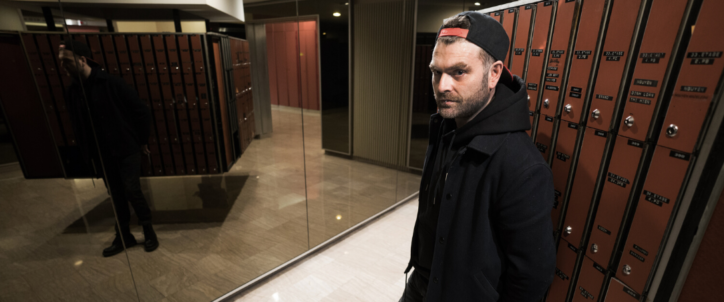 The Toxic Avenger | 'Midnight Resistance' is on its way!
A focus on emotion
The Toxic Avenger is back with his fourth album. It's undoubtedly his most accomplished, with his compositional skills in evidence more than ever. The album is a synthesis of different styles, from electro, 90s house and synth-pop to classic chanson and neoclassical piano, and it's a release on which the accent is put firmly on emotion. Midnight Resistance is out on le 29th May.
A change of direction
The Toxic Avenger makes no secret of the fact that he considers this to be the most innovative but accessible of his albums, with some genuine pop singles like the intoxicating 'Lies' (feat. Look Mum No Computer), the nostalgic ballad 'Mandala' (feat. Ornette) and the captivating 'Rent Boy' (feat. Jay-Jay Johanson).
The change of direction is also reflected in the moving 'I Need You' and in the powerful opening track 'Americana'. While 'On Sight' easily captivates,songs like 'Midnight Resistance' and 'ЧЕРНОЕЛЕТО' ('Black Summer' in Russian) both shake up and condense the essence of the Toxic Avenger sound.
One of the album's high points is the collaboration with Maxence Cyrin on the expressive and emotional 'On My Own'. Without a doubt, though, the biggest surprise on the album is the fact that The Toxic Avenger uses his own voice for the first time on 'Les Heures'. And the project is rounded off by the presence of Simone and the unusual spoken-word intervention of Diamond Deuklo on the aptly named 'L'Avenir d'Avant'.
Midnight Resistance is all of this at once and can be filed alongside the likes of Vangelis, MGMT, Jacno, Bernard Herrmann, Daft Punk, Giorgio Moroder, Space, Michael McDonald, Eagles, Chromatics, Kate Bush, Caribou or Nils Frahm.
Loved by audience – and by brands!

The album is being released at a moment when the artist is attracting attention from various brands – he has just created the music for a Hugo Boss fragrance campaign, as well as for Yves Saint Laurent's latest online campaign.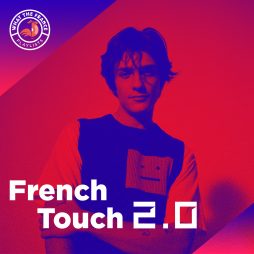 Genres
French Touch 2.0
Get your hands on the latest electronic music hits made in France.
Listen now