Uele Lamore | A remix for German pianist Niklas Paschburg
7K! present the latest chapter in their Rework project, a series of remixes of tracks from German producer and pianist Niklas Paschburg's most recent album Svalbard. After the experimental pop of 'Bathing In Blue' with Millie Turner and the left field rap of Ex Mykah on 'Cyan', it's the turn of Parisian composer, conductor and multi-instrumentalist Uèle Lamore to reinterpret one of his pieces. Taking the hypnotic piano loop of 'Little Orc' as a starting point, Lamore builds an expansive sound world where her innovative approach to electronic music and French Touch style come together in a single, rich landscape.
Uèle Lamore
The 27-year-old Franco-American composer, conductor and arranger specialises in a fusion of orchestral and acoustic sounds with modular and digital synth sounds. Her ambitious compositions can't be classified in any single category or format and are as inspired by new wave, indie, minimal techno, ambient and trip hop as they are classical music, from which she sometimes makes use of the instrumentation. Her debut album Loom is due for release in autumn 2021 on Sony Masterworks' new XXIM label.
This collaboration between Lamore and Niklas Paschburg forges a powerful link between two of the most innovative young talents in the field of progressive instrumental music.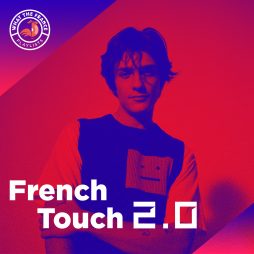 Genres
French Touch 2.0
Get your hands on the latest electronic music hits made in France.
Listen now