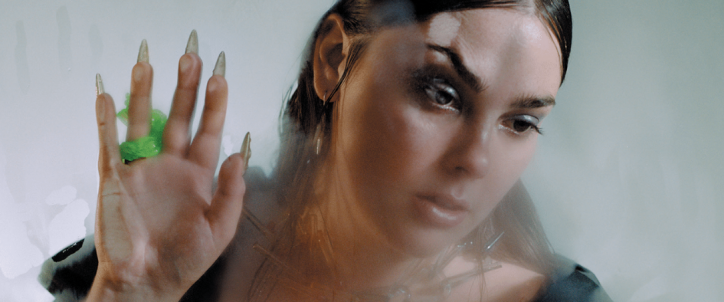 Vendredi Sur Mer | New album 'Métamorphose'
When what we're experiencing emotionally or professionally doesn't work for us anymore and causes us suffering, there's only one solution: change things up and transform ourselves from the inside. If the second album from Vendredi sur Mer, Métamorphose, was an activity, it would be a journey, a renaissance and an extraordinary affirmation of self.
Vendredi sur Mer has changed a lot since the release of her disco-synth-pop album Premiers Emois. Released in 2019, the album revealed the poetic and sensual sensibility of a diva. Now the young artist, who usually writes her songs in her house in Normandy, jumped straight into the immediacy and the energy of the studio.
Working with Myd, Canblaster, Saint DX, Owlle, Joseph Schiano Di Lombo, Dune, Nit, Apollo Noir and techno producer Sam Tiba, she wrote the 12 tracks that make up Métamorphose. The result is an album that's bolder and rawer but also more grown up. The emotions are strong and complex, sometimes sexual, sometimes provocative, with traces of darkness and disenchantment.
With all these contracts, the album makes for a passionate and fascinating kaleidoscope. It's the portrait of a young women today, who speaks with sincerity about her aspirations, her flaws and her vulnerability. But above all, it paints a picture of a woman with something to say.