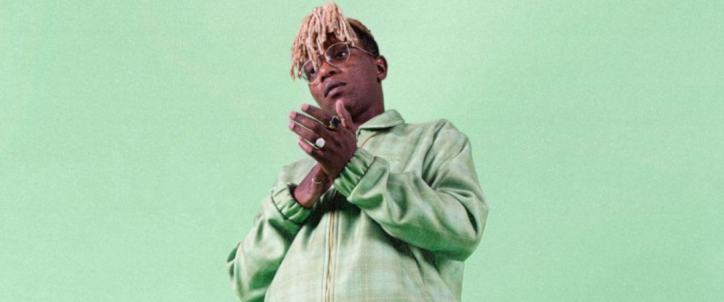 YellowStraps | A new single from the neo-soul artist
Acclaimed by international press as a neo-soul prodigy, singe  YellowStraps  has released new single 'tnght' on Decca Records France. It's the story of a shy man who wants to tell the person he loves how he feels.
Previously he had cast a backward glance at the previous stage of his career with the single 'MERCI', released in March in collaboration with Roméo Elvis and Swing, before embarking on a new, primarily anglophone, era with the track 'headown'. He has continued in that vein with this new, summery single with its captivating rhythm and trademark sensitivity.
The YellowStraps story
YellowStraps were formed in Brussels by brothers Yvan and Alban Murenzi, the duo created modern and affecting neo-soul project which received the support if the Belgian rap scene (Romeo Elvis, Le Motel, L'Or duCommun…) from the start.
The Berlin-based COLORS channel also gave their early support to YellowStraps. For their next release, the duo became a solo project (Alban left, Yvan stayed), intitiating a new era without losing the spirit of the project and continuing to explore a sonic terrain that transcends genres.
What The France festival
The much-anticipated first YellowStraps album wis expected later this year. In the meantime, he will be playing on 6th July in Berlin and 7th July in Hamburg for he What The France festival (presented by What The France, ARTE and FluxFM). You can be in with a chance of winning tickets to the shows before the 28th June by clicking here.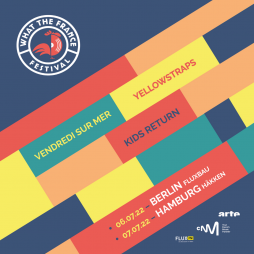 Events
What The France Festival Berlin & Hamburg ...
A selection of songs from the artists that will be performing at the What The France Fest
Listen now