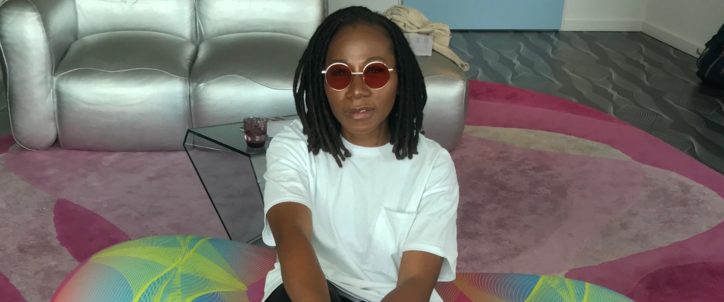 ASA | The exclusive interview
A few days before performing at Reeperbahn Festival in Hamburg, Asa stopped by in Berlin, where she gave us a short interview and discussed her new album Lucid, released on 11th October. Enjoy!
WTF: Hello ASA, delighted to be able to interview you! Could you introduce yourself and your musical style in a few words?
My name is Asa, I am a Nigerian singer and songwriter who mixes folk and pop music. My songs talk about love, people and how to change the world.
WTF: You were born in Paris but only stayed there for 2 years before your family returned to Nigeria. Then in 2004 you came back to France where your musical career started to take off. Would you describe yourself as a French or Nigerian singer?
My career actually started in Lagos, where I come from, and I feel really close to my Nigerian roots. Saying this, Paris played a very important role in my career and I consider this city as a second home. Spending time in Paris truly shaped my music and brought me international attention. It really opened up a world of diversity to me.
WTF: Your fourth album Lucid, is released next month and is mostly about love. What message did you want to convey?
For Lucid, I got my inspiration from my own experiences with love. But more generally, I decided to write songs because I had this feeling of not being alone: my goal is always to speak for other people.  
WTF: You travel a lot between Europe, Africa and America. How does it inspire you in your songs?
Of course, performing all around the world is a dream. A few months ago, I went to America and crossed the country from Nashville to New York. I truly drew inspiration for my new album from listening to American pop songs on the radio during the whole journey. Also, when in Paris, I've been inspired by very fun facts of everyday life – I like capturing moments as writing is the best way I've found to make memories. I sometimes sing better when it's a very spontaneous impulse than in a recording studio! 
WTF: You've already performed around the world for your last album Bed of Stone. Do you adapt your show for your different types of audience? How?
I alway get very emotional when realising that people from very different countries know my songs: it reminds me that music has no borders! Paradoxically, I don't find the Japanese audience that different from the American one: both come to my concerts for the same reason and I can truly say they are all united by the songs. 
Thanks, ASA!
ASA will be performing at Reeperbahn Festival on 21st September: check out all the infos here.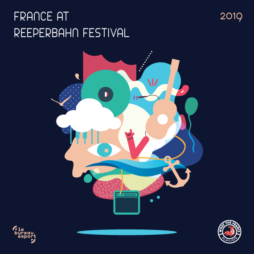 Events
France @ Reeperbahn Festival 2019
The Reeperbahn festival is an international event, held from September 18 to 21, 2019.
Listen now