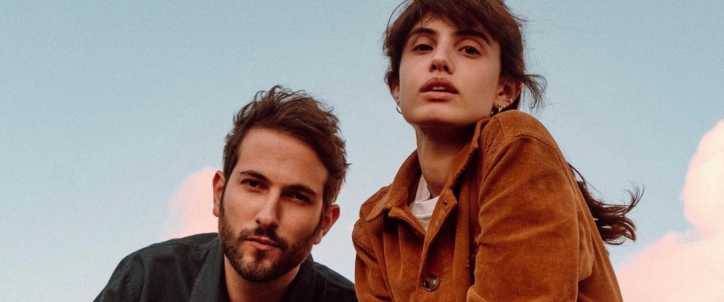 Lola Marsh | A new single and a European tour
Yael Shoshana Cohen of the duo Lola Marsh has one of those voices that can instantly captivate an audience. Many people discovered its exceptional timbre in 2015 on debut EP, You're Mine, which made the pair – also featuring Gil Landau – one of the indie/pop/folk revelations of 2016.

They rapidly outgrew their status as cult artists, with singles 'Sirens' and 'You're Mine' rapidly amassing millions of streams on Spotify (with some of the most impressive figures coming from the US). As a result, they played at numerous major festivals in Europe and garnering acclaim from audiences and critics, before releasing their debut album, Remember Roses, in 2017.
'Second album syndrome' is a common issue, but it hasn't phased Lola Marsh – everything about Someday Tomorrow Maybe seems to have been straightforward for the Israeli indie-pop duo. The comparatively short time they took to write it seems to have helped; while the first album was the result of five years of writing, meetings and a burgeoning complicity, Someday Tomorrow Maybe – which was released in January 2020 via Barclay/Verve Forecast/Anova Music – was written in three months. They worked quickly, not because they were in a hurry but because they didn't have to spend so long looking for a sound. Cohen and Landau knew exactly what they were after.
At the start of summer they made their comeback with the single 'Love Me On The Phone', the ideal soundtrack to road trips and warm evenings with friends. The pair are heading out on tour from the end of September until December, taking in a number of European dates.