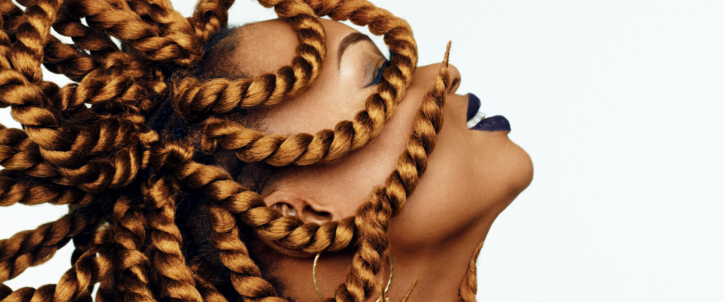 Oumou Sangaré | Exclusive interview about 'Acoustic'
Oumou Sangaré's last album, Mogoya, was released in 2017. The singer, who once sold water on the streets of Bamako, recorded it in Stockholm and Paris, walking a fine line between the traditional music of her birthplace – Wassoulou in Mali – and a technologically induced rootlessness. As a result, Oumou Sangaré suddenly found herself catapulted into a new echelon of pop culture. Congolese artist JP Mika painted her for the album cover, remixes by Sampha, St Germain, Malik Djoudi followed on the album Mogoya Remixed and Beyoncé sampled her on the song 'Mood 4 Eva'. Oumou Sangaré has never reached so far beyond her native country.
Now she has released new album Acoustic. While stuck in New York because of Covid-19, she agreed to answer our questions.
Thank you very much for taking the time to answer a few questions. How are you coping with the lockdown?
I'm fine! I'm in lockdown in New York. I went with some members of my family for a holiday, and we found ourselves stuck there because of the Covid-19 pandemic. It allowed me to finally have a rest after a long tour, organising my FIWA festival in  Mali, and running my businesses outside music. I also realised that I'd missed family life. After 30 years travelling the world, I was able to have a real break. Enjoying being with my grandchildren, playing with them, cooking and spending time with my nearest and dearest.
Your new album Acoustic was released on 19th June and, as the name suggests, features acoustic versions (with two exceptions) of songs from Mogoya. Tracks were done in one take, without amplification or headphones, in live conditions. How difficult was that, what was the experience like? Do you think you would do it again?

Yes it's my first entirely acoustic album but it wasn't difficult to make. We recorded the album in two days, with musicians that I know really well (my backing singers Emma Lamadji and Kandy Guira, Benogo on kamelengoni,Guimba Kouyaté on guitar, Vincent Taurelle from the A.L.B.E.R.T collective on the celesta and toy organ). There was a very intimate atmosphere that allowed us to let go and play spontaneously. A type of chamber music between friends. The acoustic approach took me back to my childhood when I sang in the street or when I accompanied my mother at wedding or baptismal ceremonies. My voice is natural, without any effects. I'm going to relive the 'unplugged' experience for my next live shows.
The first track released from the album was 'Djoukourou'. Can you tell us a bit more about the track? Why did you lead with it to promote 'Acoustic'?

'Djoukourou' means 'support', 'protection'. There's nothing better than having someone in life you can trust and rely on. The leader of a country is nothing without the support of his people, a singer is nothing without great musicians. I often say jokingly that we all need someone covering our ass. It's a song that my audiences love on stage, they sing and dance with us. Coming back with this track, it's like applying a little balm to the heart, my way of comforting people in pain and struggling during this difficult time.
Why did you decide to revisit 'Diaraby Nene' et 'Saa Magni', songs which you've played for years and which didn't feature on Mogoya?
It was a decision taken with my label Nø Førmat. We thought it would be great to give new life to these two beautiful and important songs from my back catalogue. They've accompanied me throughout my career. They've become classics in way, with successive generations taking them to their hearts. The acoustic form really does justice to them, there's more space for the sound of the instruments and the melodies from Wassoulou.
You've been appearing at various festivals for nearly 30 years and founded the Festival International du Wassoulou (FIWA), which had its third edition from 5th to 7th March this year. Are you missing being on stage? How do you see live music emerging from this troubled time?
This third year of FIWA was a success, I'm proud of this project that I organise in my region where I was born, celebrating my culture. I love the stage, it allows me to share my culture, my traditions and my music. Like many artists I had to postpone my tour but I'm staying patient and not complaining. People's health is the most urgent thing. I can't wait to be reunited with the rest of my family in Mali though.
In addition to the health crisis there has beena profound social crisis which has reached across the globe. You are known, renowned, for your political engagement, how do you view young people today?

I have full confidence in today's youth, they are the ones shifting the agenda and transforming our mentalities. When I released my album Moussolou, it was the Malian youth that supported me first. Conservative society really didn't like my lyrics and I was called all sorts of names. I was tackling too many taboo subjects. Over time, my songs have eventually been accepted. I try every day to retain that same young, free spirit.
Thank you very much Oumou Sangaré for the interview.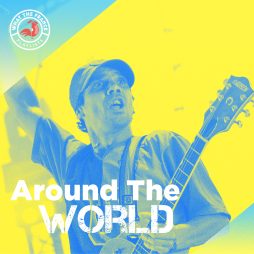 Genres
Around The World
Explore the latest world music hits made in France. Follow us for weekly updates !
Listen now