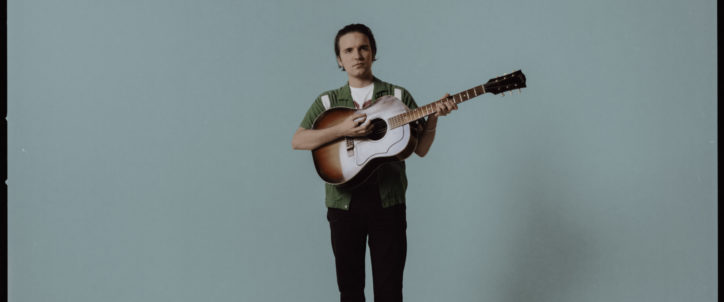 June Featured Artist | Theo Lawrence
Dust off your cowboy hat, pull on your boots and immerse yourself in the sounds of something very different from a French artist. It doesn't matter where you come from, however, we can all relate to something that feels like home. Theo Lawrence is our June feature artist.


When you think of country music, you would usually think of Nashville, Willie Nelson, Keith Urban or Tammy Wynette. You'd conjure up images of dusty deserts, long highways, hard times and whiskey. You probably wouldn't think of good cheese, beautiful wine and exotic locations – but French-Canadian Theo Lawrence is looking to bring a taste of the American south to his native country of France.
Heaven to me
Heaven To Me, the opener from Theo's first album Homemade Lemonade, with it's Hammond organ tones and soul vibe kicks off a more complex and sonorous experience throughout the album culminating in the sparse and ultimately gorgeous track, 500 Dances.
From Gentilly, just south of the 13th arrondissement in Paris, Lawrence would listen to a range of styles as a youngster. There are shades of soul, rock and roll and gospel in his music and he's keen on not being pigeonholed in one genre.
Sauce Piquante (2019)
After parting with the band, Lawrence worked with new musicians for his follow-up 2019 release, Sauce Piquante. Despite the spicy title, the album found Lawrence departing from the deep soul sounds of the previous album, preferring more cut-back country tracks, leaning on his unique southern style vocal and piano.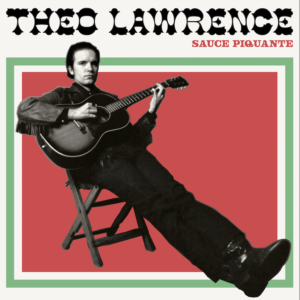 The twelve-track album features short, but sweet, tunes that cover the age-old stories of love, heartbreak, regret and hope, there is a warmth to the music that permeates your body and oozes with heart and soul.
The Worst In Me
The majority of the album was produced by Mark Neill of The Black Keys fame, in his South Georgia studio in the USA, but most of the words are Lawrence's. Inspired by the Deep South, he counts artists like Doug Sahm and Marty Robbins as his influences, but draws on experiences with his girlfriend and bandmates to bring them into a personal and modern context.
Prairie Fire
"They're not coming to my shows. I'm not welcome at the table. They're not laughing at my jokes. Well, I guess it's just the way it goes."
On the final track of the album, 'They Don't Like Me (Where I'm From)', Lawrence sings, "They're not coming to my shows. I'm not welcome at the table. They're not laughing at my jokes. Well, I guess it's just the way it goes." It may be a reference to the fact that perhaps, as a country singer, his own countryfolk don't understand him?
There is certainly something unique about his sound and you'd hardly guess that he was not from America's South.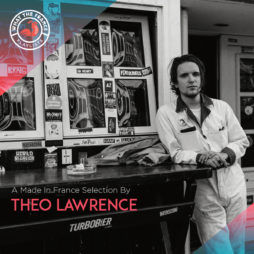 Curators
A Made In France Selection By Theo Lawrence
Discover a made in France selection handpicked by Theo Lawrence! Photo @ Theo Lawrence
Listen now
Previous Feature Artists
May – KO KO MO
April – Ben. aka Ben L'Oncle Soul
March- Laurent Perez Del Mar
February – The Inspector Cluzo